Internationally Recognized Nuclear Expert
Award winning President and CEO of 4 Factor Consulting
Margaret Harding receiving the American Nuclear Society (ANS) Special Award for excellence in media and communications at ANS' annual meeting in Chicago June 26, 2012.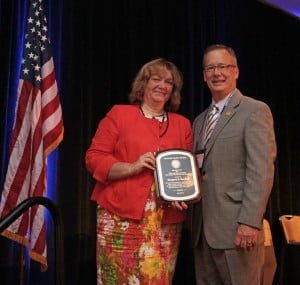 Margaret Harding is an Award Winning Nuclear Expert with years of experience in the industry both as a technology expert and a business leader.
Margaret Harding works with industry leaders, policy makers, and universities around the world on regulatory and policy issues.
4 Factor Consulting is a consulting company helping clients around the world address many challenges associated with nuclear energy technology.